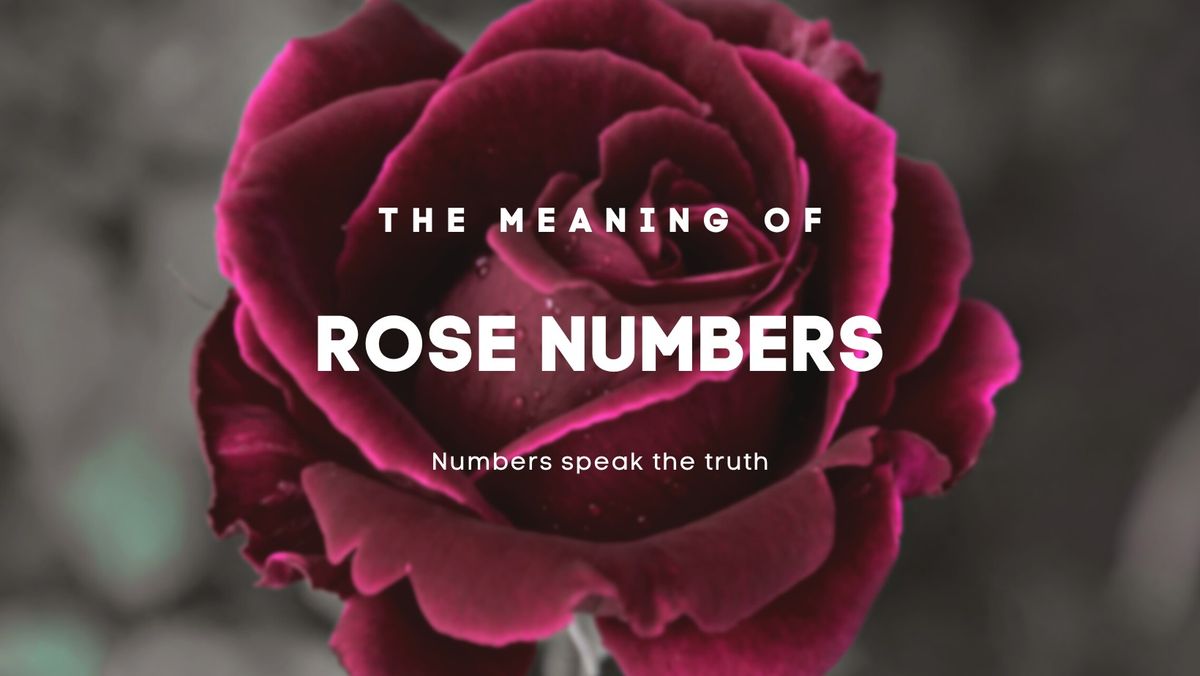 Roses are beautiful. It has a variance in colour selection. A classic colour starts from red. Red rose to match with black color wrapping is always the gentlemen's classic selection to express the feeling of love.

When you can't express your feeling well, flowers help you, especially roses.
The flowing is the meaning of the rose number:



1 Rose: You are my only love.
2 Roses: All about mutual love.
3 Roses: I Love You.
5 Roses: Love you so much and have admiration for someone special.
6 Roses: I want to be yours.
7 Roses: I am thinking of no one but except you.
9 Roses: I want to be with you forever.
10 Roses: We are the perfect match!
11 Roses: Love you more than yourself.
12 Roses: You are mine.
13 Roses: Classic idea of an eternal friendship.
15 Roses: The best way to apologize / I'm Sorry.
18 Roses: Stay young and always 18.
20 Roses: Show someone that you are being sincere with them.
24 Roses: Wish to stay beside you for 24 hours a day.
25 Roses: Saying congratulations for something happy like a promotion or engagement.
33 Roses: A great love to someone you love the most.
36 Roses: The memories of romantic moments we spent together.
40 Roses: My love for you is genuine.
50 Roses: Usually mean unconditional or significant love.
99 Roses: I will love you until the day you die.
100 Roses: My devoted love will last for 100 years.
101 Roses: You are the special one, the one and only one who never lost my love.
Yoake Florist Studio offers customized bouquets for the customer. For any special design bouquet and a special number of rose bouquets, do contact us for more.
We will offer the best price to you. Contact us at 018-917 6839 or e-mail [email protected].
Furthermore, you can also visit our Instagram @yoake.florist for more flower bouquets and profiles.
Our studio is located in Kuala Lumpur. We deliver the flower to most parts of the Kuala Lumpur area and the Selangor area. Do try us for the flower delivery
---
Related products