Same day delivery available
Product Description
Rainbow BB
Rainbow BB is spray with rainbow colour themes baby breath bouquet, it is calourful with joy. It is also a suitable gift for someone who likes rainbow colour.
Types: Small, medium and large size baby breath bouquet with spray colour

Bouquet Size: Small size slightly bigger than A4 paper, Medium size is about A3 paper, Large size is about A2 paper

Size might have some differences due to handmade bouquet.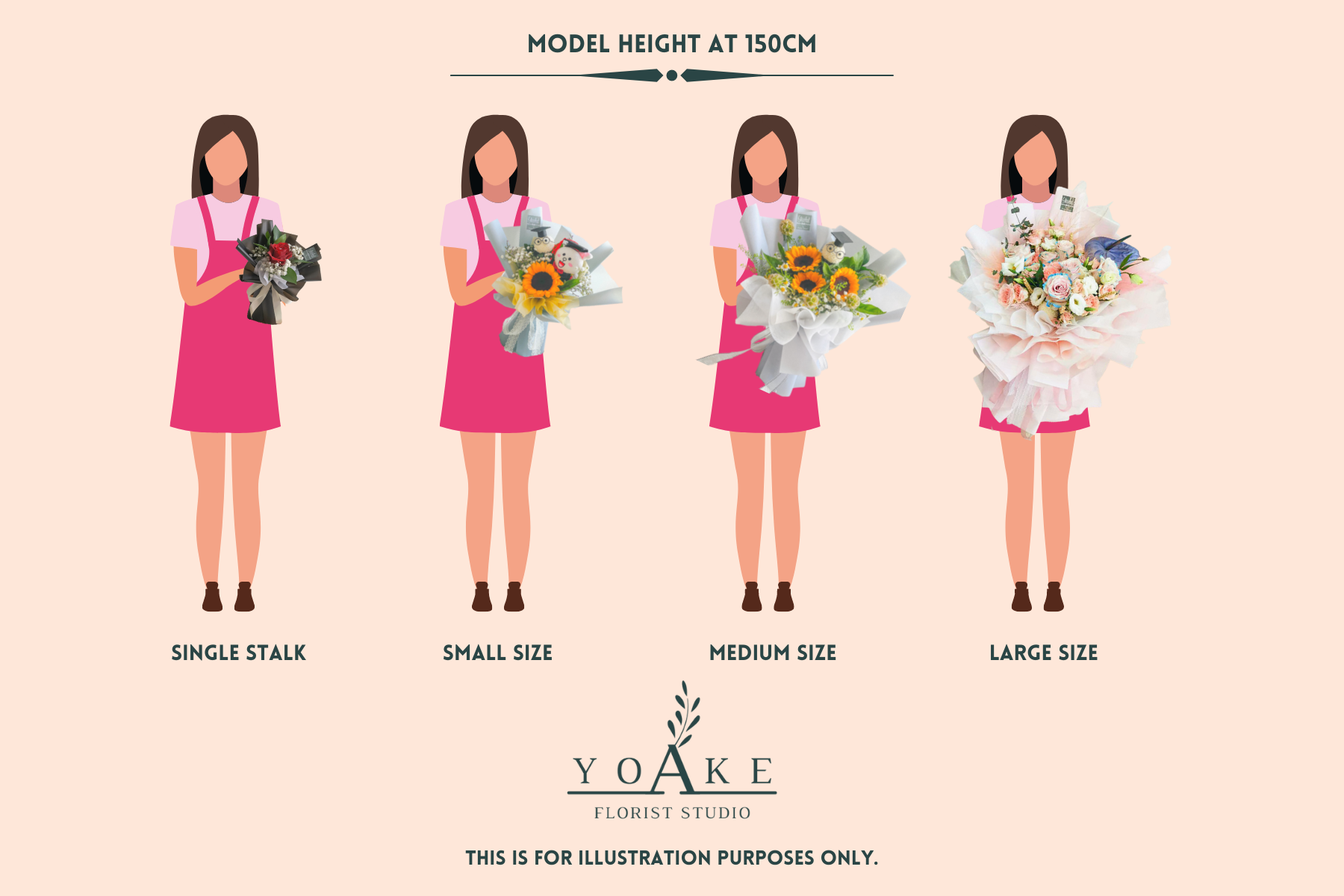 Please Take Note


Yoake Florist Studio provides bouquets with our professionals. Sometimes, the flowers and the ribbon design might differ from the shown in the product photo.

Some flowers are seasonal, they might not be available at all times. If certain flowers/fillers are not available, they will be replaced with similar value and/or colour to remain the overall look of the bouquet/arrangement.


Delivery Information


Yoake Florist Studio standard delivery services are completed between Monday to Saturday 11am to 7pm for our customers. Same day delivery only for the ready stock bouquet and please order before 11am.

For more information kindly refer to the Yoake Florist Studio's Terms & Conditions.