Same day delivery available
Product Description
Both Of Us - Chamomile Dream Bouquet

Introducing the charming and adorable Both of Us bouquet, a sweet and thoughtful gift for that special someone in your life. This bouquet features a carefully curated selection of fresh-cut flowers that are sure to brighten anyone's day.
At the center of this bouquet are two stunning ping pong flowers - one designed in the shape of a boy and the other in the shape of a girl. These unique flowers are a playful and whimsical addition to the bouquet, symbolizing the joys of childhood and the innocence of young love.
Surrounding the ping pong flowers are delicate white baby breath, which add a sense of purity and innocence to the bouquet. The baby breath's soft, fluffy appearance perfectly complements the playful ping pong flowers, creating a harmonious and balanced bouquet.
To complete the bouquet, we've added a generous amount of cheerful chamomile daisies, which are known for their soothing and calming properties. The chamomile daisies' bright and sunny appearance add a sense of warmth and positivity to the bouquet, making it the perfect gift for any occasion.
Overall, the Both of Us bouquet is a heartwarming and meaningful gift that is sure to bring a smile to the face of anyone who receives it. Our skilled florists at Yoake Florist Studio have carefully arranged each stem to create a stunning bouquet that is both beautiful and full of character. Whether you're celebrating a special occasion or simply want to show someone you care, the Both of Us bouquet is the perfect choice.

Bouquet Size: About 40cm (H) x 35cm (W)

Size might have some differences due to handmade bouquets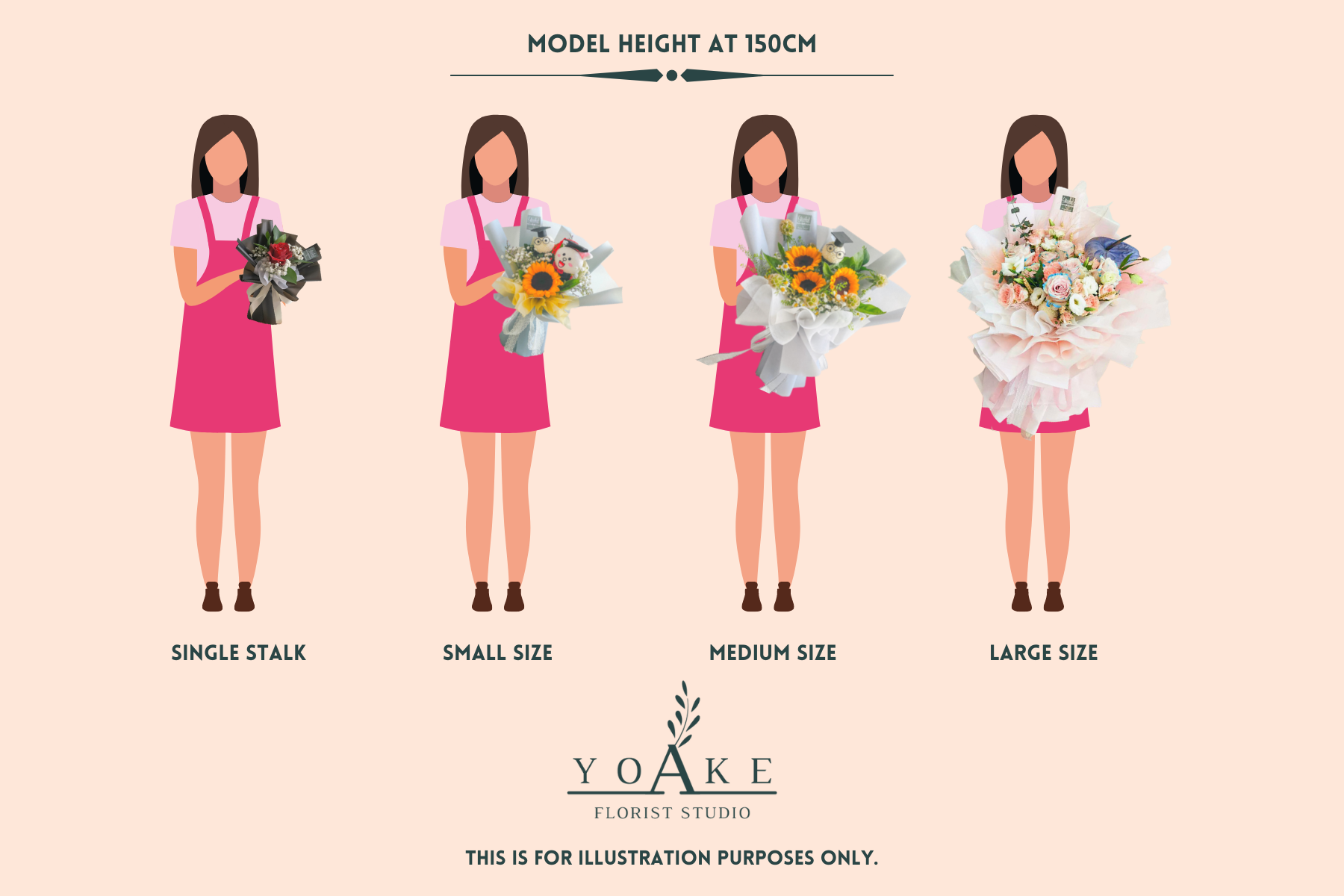 Please Take Note


Yoake Florist Studio provides bouquets with our professionals. Sometimes, the flowers and the ribbon design might differ from those one shown in the product photo.

Some flowers are seasonal, they might not be available at all times. If certain flowers/fillers are unavailable, they will be replaced with similar value and/or colour to remain the overall look of the bouquet/arrangement.


Delivery Information


Yoake Florist Studio's standard delivery services are completed between Monday to Saturday 11am to 7pm for our customers. Same-day delivery only for the ready stock bouquet and please order before 11am.

For more information kindly refer to the Yoake Florist Studio's Terms & Conditions.